A full re-design of an existing non-responsive 10-page website into a fully responsive 20-page website.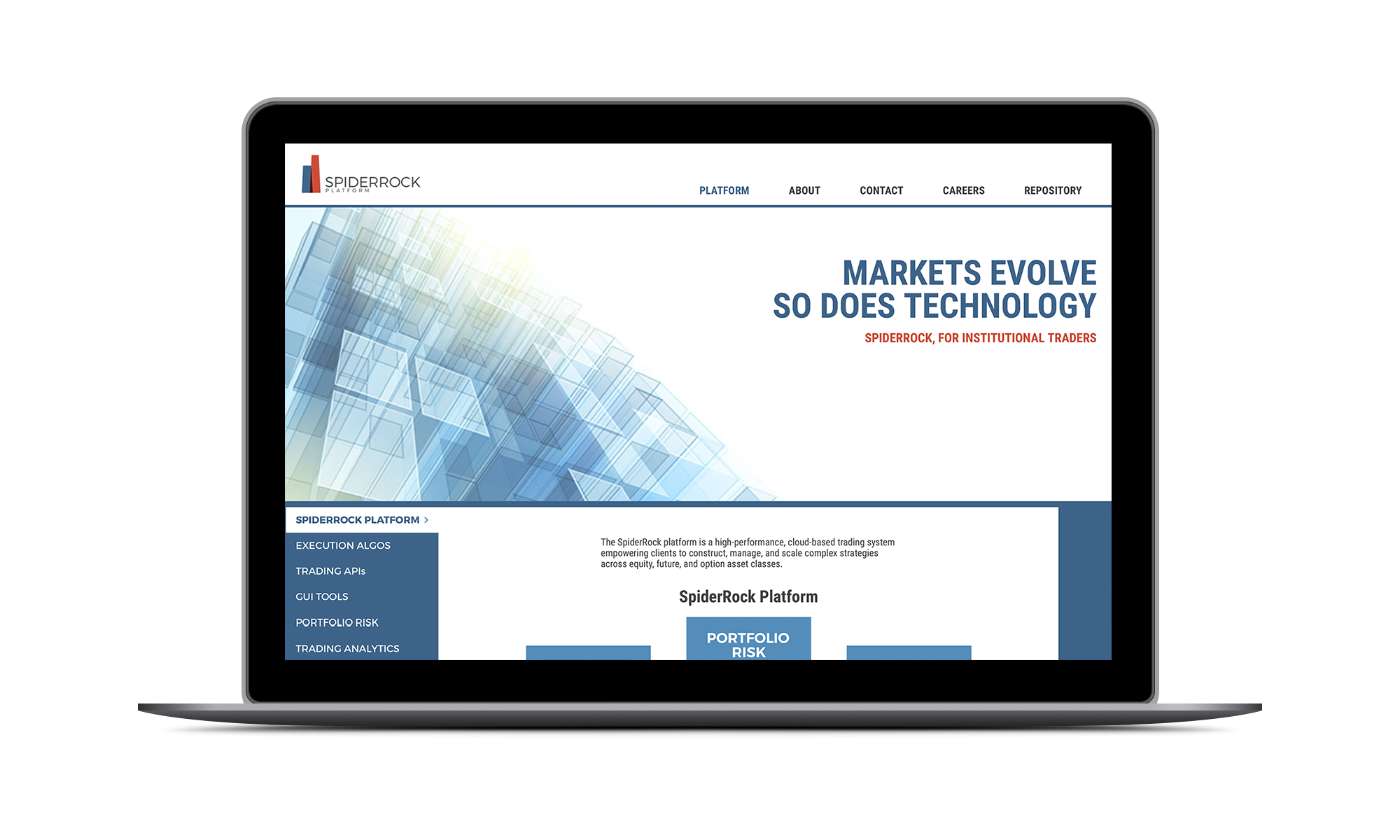 SpiderRock Platform needed a website that made their services shine. We worked with top executives to understand their software, the audience that uses it, and how to lay it all out in a fully responsive website.
Want TO Improve Your Website?

Say Hello!